BEIJING, May 30, 2018 -- iQIYI, Inc. (NASDAQ: IQ) ("iQIYI" or the "Company"), an innovative market-leading online entertainment service in China, announced that The Rap of China, its hit rap competition reality show, has expanded its scope beyond China with more than 10,000 hopeful contestants signing up from across Asia, North America and Australia, attracting attention from international media and social platforms.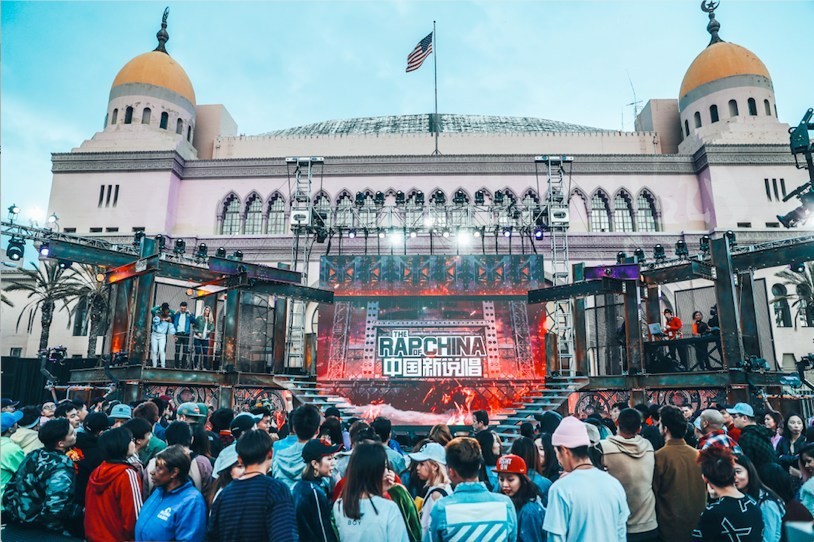 The show's North America round of competition, which was taped in Los Angeles earlier in May, was judged by Grammy Award-winning American rap trio Migos as guest producers as well as China's pop singer Kris Wu and Chinese American rapper MC Jin as producers. It welcomed a variety of Chinese-language rappers, including North Americans of Chinese heritage, Chinese university students, and even foreigners who speak Chinese.
While many contestants rapped in Mandarin, some performed in Southwestern Chinese dialects or ethnic minority languages, each bringing their own distinctive flavor. Aside from technical skill, contestants were judged based on their ability to convey a youthful voice and fresh ideas through their lyrics.
Images featuring the star producers and candidates in the Los Angeles competition were circulated widely on Twitter, Instagram and other social platforms, and attracted no shortage of attention from mainstream foreign media.
The social media hype has also spread rapidly from overseas to domestic online communities, with the hashtags #MeetKrisWu and #TheRapofChina shooting to the top of Weibo's list of trending topics. The show's North America round has also been covered by a variety of high profile Weibo KOLs, including those catering to overseas Chinese and focusing on entertainment and music.
"We're delighted to see The Rap of China generate such a huge reaction in America, which shows the bright prospects for Chinese-language rap's first attempt to break into the international market," said Chen Wei, senior vice president of iQIYI and executive producer of The Rap of China. "The youthfulness and vigor of the contestants in the North America round are showcasing the appeal and power of Chinese rap, allowing Chinese culture to spread abroad and enjoy mainstream success."
One of iQIYI's most popular reality shows with young viewers, The Rap of China features an all-star team of producers, including heartthrob Kris Wu, Taiwanese musician Chang Chen-yue, rap artist MC Hotdog, and pop singers Wilber Pan and Gloria Tang Tsz-Kei. With the theme of "I'm young and I rap," the show seeks to bring the charm of Chinese language rap to an international audience. In addition to its North America competition round, the show also held preliminary competition rounds in Malaysia and Australia.
About iQIYI, Inc.
iQIYI, Inc. (NASDAQ: IQ) ("iQIYI" or the "Company") is an innovative market-leading online entertainment service in China. Its corporate DNA combines creative talent with technology, fostering an environment for continuous innovation and the production of blockbuster content. iQIYI's platform features highly popular original content, as well as a comprehensive library of other professionally-produced content, partner-generated content and user-generated content. The Company distinguishes itself in the online entertainment industry by its leading technology platform powered by advanced AI, big data analytics and other core proprietary technologies. iQIYI attracts a massive user base with tremendous user engagement, and has developed a diversified monetization model including membership services, online advertising services, content distribution, live broadcasting, online games, IP licensing, online literature and e-commerce etc. For more information on iQIYI, please visit http://ir.iqiyi.com.