BEIJING, July 5, 2018 -- iQIYI Inc. (NASDAQ: IQ) ("iQIYI" or the "Company"), an innovative market-leading online entertainment service in China, today announced its Chief Technology Officer Liu Wenfeng joined a Fireside Chat at TechCrunch Hangzhou to discuss the theme of "AI and Entertainment," where he spoke about the key role AI has played in iQIYI and its entertainment ecosystem's success.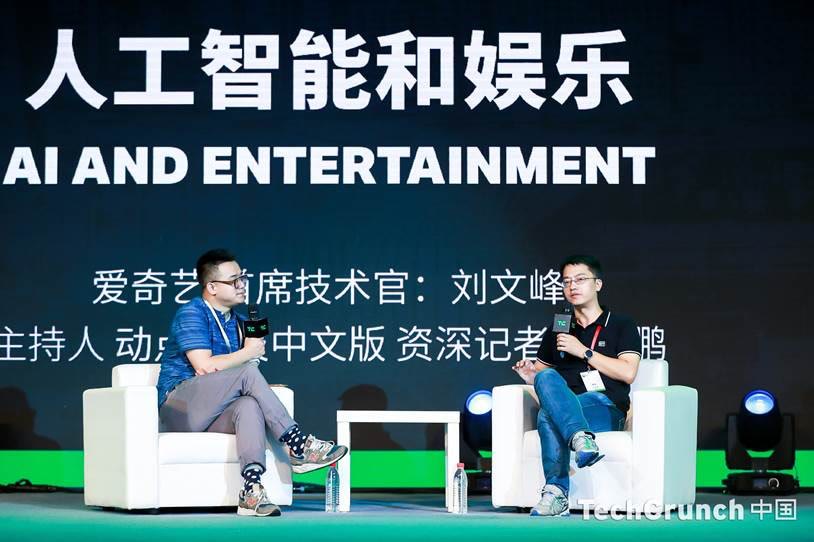 "Artificial intelligence is without a doubt the future," said Mr. Liu. "In the coming years, the fate of all industries will be decided by their ability to utilize this powerful tool and this is particularly true in the field of entertainment. In iQIYI's position as China's largest video streaming service, we have both an amazing opportunity and a responsibility to push our AI initiatives forward, with the goal of further improving the superb experience we provide to our users. We continue to develop our AI algorithms and data accumulation, and we are always looking to explore more opportunities to apply AI technology to the way our business functions."
As a result of iQIYI's long held commitment to artificial intelligence technology, AI plays a major role in every part of the business, including content creation, procurement, categorization, distribution, display, intellectual property protection, monetization, and customer service.
iQIYI's first forays into the world of AI began as early as 2014, when the company built the AI powered iQIYI Brain system to analyze human viewing behaviors. At the iQIYI World Conference in May, 2018, iQIYI introduced the Intelligent Casting function which utilizes NLP (Natural Language Processing) technology, semantic understanding, and AI algorithms to provide highly efficient cast selection that lets directors easily find the perfect actors/actresses from an extensive database to match the role they are casting, improving the efficiency of the casting process.
iQIYI also applies AI technology to the key aspects of its entertainment ecosystem, including the production, distribution, and consumption of content. In terms of production, the prolific nature and unmatched quality of iQIYI's content can be partly attributed to AI initiatives pioneered by the company, such as 'smart editing'. When distributing content, iQIYI leverages AI to conduct in-depth analysis of video content and provide personalized and precise content recommendations for users. In order to improve content consumption, iQIYI has also leveraged AI technology, improving the integration of software, hardware and content production to bring our users the very best viewing experience. iQIYI's use of AI also dramatically reduces the company's operating costs, improves efficiency and is used extensively in the company's marketing.
Discussing the state of the industry, Mr. Liu also remarked: "All tech companies must face the challenges of retaining young users and developing better technology in a constantly changing environment. iQIYI's advantage lies in the way our company is able to combine the most advanced technology with the highest quality content, ensuring an unmatched viewing experience for our users."
About iQIYI, Inc.
iQIYI, Inc. (IQ) ("iQIYI" or the "Company") is an innovative market-leading online entertainment service in China. Its corporate DNA combines creative talent with technology, fostering an environment for continuous innovation and the production of blockbuster content. iQIYI's platform features highly popular original content, as well as a comprehensive library of other professionally-produced content, partner-generated content and user-generated content. The Company distinguishes itself in the online entertainment industry by its leading technology platform powered by advanced AI, big data analytics and other core proprietary technologies. iQIYI attracts a massive user base with tremendous user engagement, and has developed a diversified monetization model including membership services, online advertising services, content distribution, live broadcasting, online games, IP licensing, online literature and e-commerce etc. For more information on iQIYI, please visit http://ir.iqiyi.com.