Popularity of iQIYI dramas on satellite TV attests to quality of iQIYI original content
BEIJING, July 19, 2018 -- iQIYI Inc. (NASDAQ: IQ) ("iQIYI" or the "Company"), an innovative market-leading online entertainment service in China, today announced that its original drama With You has officially started broadcasting on Chinese TV channel Shenzhen Satellite TV. The broadcast follows the warm reception the series received when it was broadcast on Zhejiang Satellite TV in early April. Aside from "With You", iQIYI's original dramas "Summer's Desire", "My Huckleberry Friends", and "The 200 Million Years Old Classmate" will also be broadcast this year on CCTV or Chinese satellite TV channels.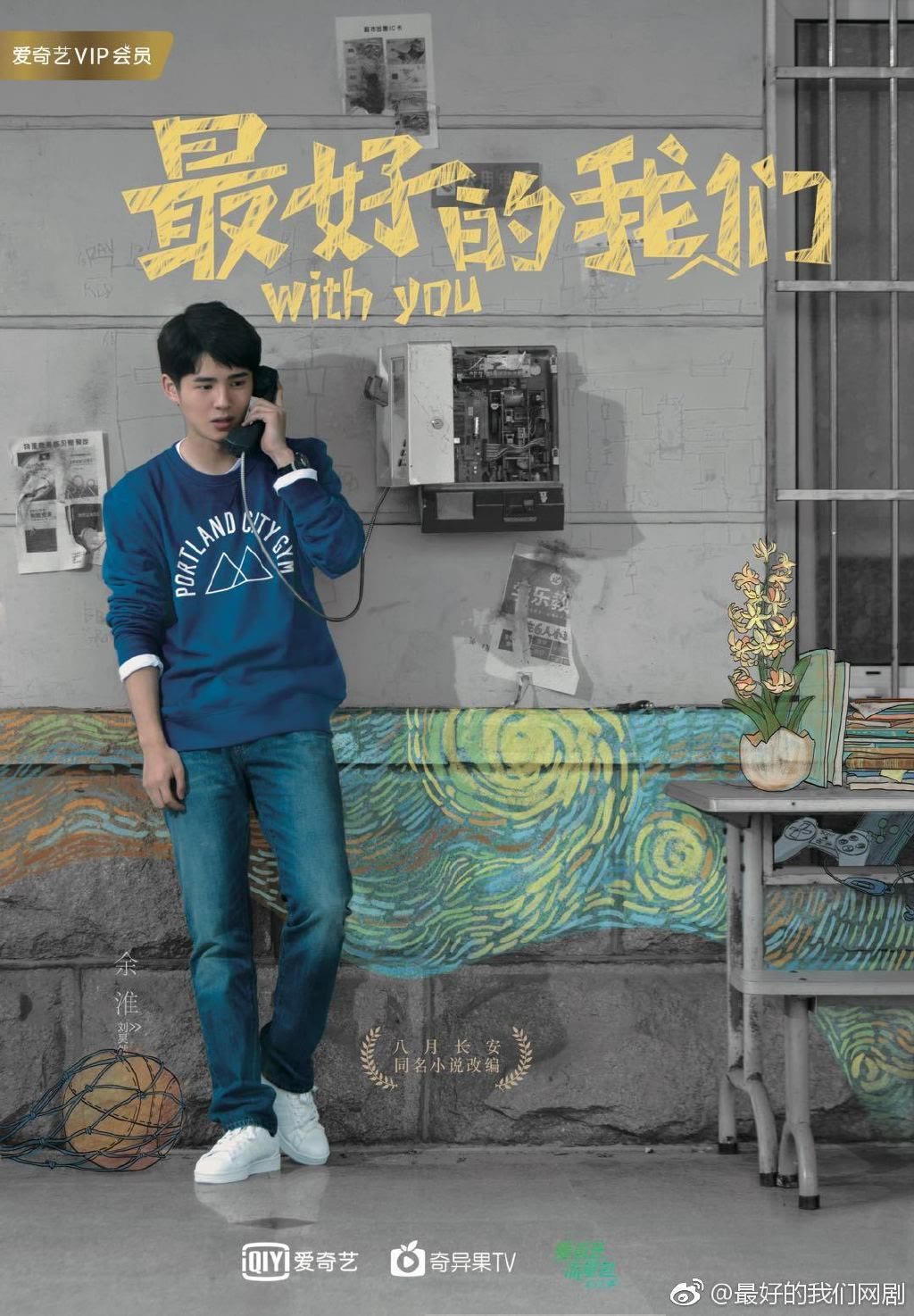 The high demand for and increasingly broad distribution of iQIYI's premium original dramas is a testament to the company's capacity - through the strength of its original content - to reach an even wider audience than the users on its streaming platform. Furthermore, distribution on traditional TV channels represents another important new revenue stream for iQIYI's original content, an avenue which will only become more profitable in the future as iQIYI's dramas continue to grow in popularity.
"We are very proud of the strong performance shown by iQIYI's original dramas on Chinese traditional TV channels," said Chen Xiao, iQIYI's Vice President. "It is very exciting to see the positive reception our dramas have received among TV audiences, and we are thankful to the management of satellite TV channels for recognizing the quality of iQIYI's content. This success once again proves the effectiveness of iQIYI's strategy, and going forward we will continue to produce high quality original content which appeals to a variety of demographics."
The success iQIYI has seen in the broad distribution of its original dramas adds significantly to its revenue stream. The company's Q1 financial report in 2018 showed that in addition to an increase of revenue from advertising and paid memberships, there was also a significant rise in income derived from content distribution. During the reporting period, iQIYI's content distribution revenue reached RMB 267 million, representing a year-on-year increase of 44%, with the rise mainly due to the external distribution of major online dramas during Q1.
In June of this year, iQIYI announced the launch of the "Youth Zone" on its video streaming platform. iQIYI Youth Zone is China's first themed virtual online entertainment venue, offering a specially catered youth-oriented entertainment experience. The Youth Zone creates the possibility of an exclusive online viewing community for young people, and helps to foster audience participation.
About iQIYI, Inc.
iQIYI, Inc. (IQ) ("iQIYI" or the "Company") is an innovative market-leading online entertainment service in China. Its corporate DNA combines creative talent with technology, fostering an environment for continuous innovation and the production of blockbuster content. iQIYI's platform features highly popular original content, as well as a comprehensive library of other professionally-produced content, partner-generated content and user-generated content. The Company distinguishes itself in the online entertainment industry by its leading technology platform powered by advanced AI, big data analytics and other core proprietary technologies. iQIYI attracts a massive user base with tremendous user engagement, and has developed a diversified monetization model including membership services, online advertising services, content distribution, live broadcasting, online games, IP licensing, online literature and e-commerce etc. For more information on iQIYI, please visit http://ir.iqiyi.com.