BEIJING, Nov. 30, 2018 -- iQIYI Inc. (NASDAQ: IQ) ("iQIYI" or the "Company"), an innovative market-leading online entertainment service in China, today announced the launch of a new cross-industry initiative to install virtual reality (VR) experience rooms in selected hotels across China. iQIYI has signed partnerships with some of biggest hotel brands across China's hospitality industry, as part of a drive to find further offline monetization opportunities for its advanced VR tech.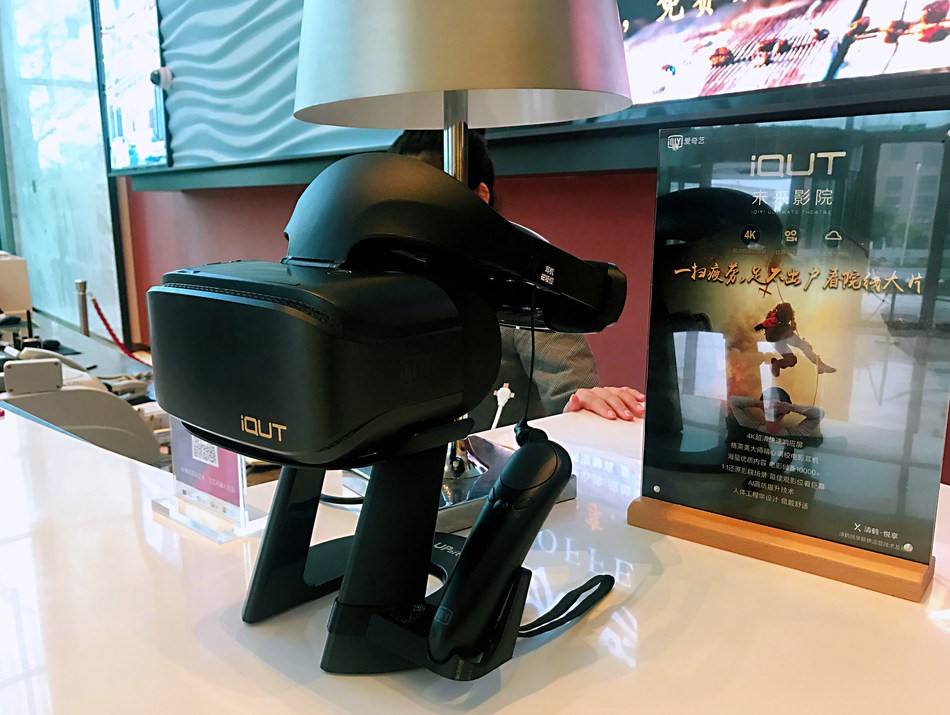 iQIYI has already signed agreements with five hotel brands across China as part of the VR Experience Hotel Room initiative, and talks for potential co-operation with a further six hotel brands are underway. The number of iQIYI VR Experience hotel rooms is estimated to reach 100,000 by the end of 2019.
"The increasing sophistication of technology like VR is already changing how people live their lives, having deep implications for all industries, including hospitality," said Xiong Wen, CEO of Chongqing iQIYI Intelligent Technology Co., Ltd. "iQIYI is delighted at the opportunity to work with some of the world's most respected hotel brands, using our experience in entertainment technology to ensure the comfort of their stay is matched with the very best immersive entertainment experience available."
With more than 560 million monthly active users on the company's mobile app, iQIYI's user base reflects a significant portion of Chinese society, particularly young and technologically sophisticated urbanites. This has greatly positive implications for hotel industry partners hoping to attract new customers to their hotels. Going forward, iQIYI will continue to leverage the strength of its user base, unrivalled selection of IP and advanced AI and VR technology to open up more channels for cross-industry collaboration, both online and offline.
About iQIYI, Inc.
iQIYI, Inc. (NASDAQ: IQ) ("iQIYI" or the "Company") is an innovative market-leading online entertainment service in China. Since its launch in April 2010, iQIYI's corporate DNA has combined creative talent with technology, fostering an environment for continuous innovation and the production of blockbuster content. iQIYI's platform features highly popular original content, as well as a comprehensive library of other professionally-produced content, partner-generated content and user-generated content. The Company distinguishes itself in the online entertainment industry by its leading technology platform powered by advanced AI, big data analytics and other core proprietary technologies. iQIYI attracts a massive user base with tremendous user engagement, and has developed a diversified monetization model including membership services, online advertising services, content distribution, live broadcasting, online games, IP licensing, online literature and e-commerce etc. For more information on iQIYI, please visit http://ir.iqiyi.com.