BEIJING, Nov. 14, 2018 -- iQIYI and CBS Studios International today announced an exclusive licensing agreement for "The Late Late Show with James Corden". This is the first time the series has been made available in China, with current and past episodes available on-demand on the iQIYI platform.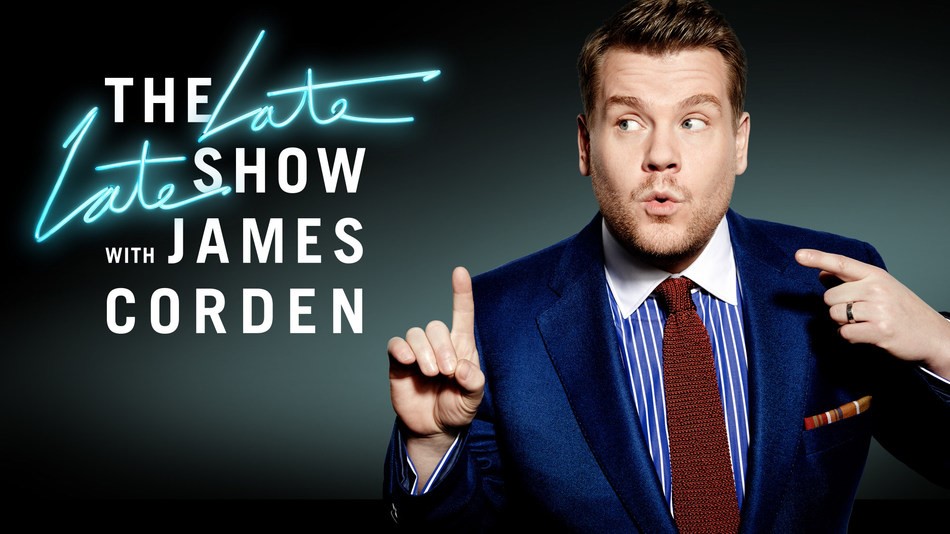 Since launching with James Corden in March 2015, "The Late Late Show with James Corden" has become one of the most talked about shows on television. A-listers who have appeared on the show include Tom Hanks, Matt Damon, Arnold Schwarzenegger, David Beckham, Julia Roberts, George Clooney and Will Ferrell. "The Late Late Show with James Corden" currently has 475 clips on YouTube with more than 1 million views each, resulting in more than 5 billion overall views and over 16 million subscribers for the show's YouTube channel.
In addition, the show's "Carpool Karaoke" segment is the most social hit ever on U.S. late night television, with over 1.95 billion views on YouTube since its inception only a year ago. "Carpool Karaoke" has quickly become known for attracting the world's biggest stars including Adele and Justin Bieber, whose segments are currently the #1 and #2 most watched Late Night clips on YouTube, along with Mariah Carey, Jennifer Lopez, Stevie Wonder, Gwen Stefani, Elton John and One Direction.
"We are more than delighted to bring 'The Late Late Show' to our platform," said an iQIYI spokesperson. "We believe the one and only James Corden will also be well recognized by millions of Chinese audiences. iQIYI is always seeking to provide the highest quality premium entertainment content to our users. We want to collaborate and partner with CBS Studios International as it is one of the leading international content providers."
"It's exciting to join forces with iQIYI to bring the supreme talent of James Corden and the star power of his guests to Chinese audiences," said Armando Nuñez, President & CEO, CBS Global Distribution Group. "Mobile viewing dominates iQIYI's subscriber base, making it the perfect platform for the inventive content and viral moments of 'The Late Late Show'."
"We are so honoured and excited that our show is now available in China. We hope people enjoy watching it as much as we enjoy making it," said Ben Winston and Rob Crabbe, Executive Producers, "The Late Late Show with James Corden".
"The Late Late Show with James Corden" is produced by CBS Television Studios, with Fulwell 73. Ben Winston and Rob Crabbe serve as executive producers. The series is distributed worldwide by CBS Studios International.
About iQIYI, Inc.
iQIYI, Inc. (NASDAQ: IQ) ("iQIYI" or the "Company") is an innovative market-leading online entertainment service in China. Since its launch in April 2010, iQIYI's corporate DNA has combined creative talent with technology, fostering an environment for continuous innovation and the production of blockbuster content. iQIYI's platform features highly popular original content, as well as a comprehensive library of other professionally-produced content, partner-generated content and user-generated content. The Company distinguishes itself in the online entertainment industry by its leading technology platform powered by advanced AI, big data analytics and other core proprietary technologies. iQIYI attracts a massive user base with tremendous user engagement, and has developed a diversified monetization model including membership services, online advertising services, content distribution, live broadcasting, online games, IP licensing, online literature and e-commerce etc. For more information on iQIYI, please visit http://ir.iqiyi.com.
About CBS Studios International
CBS Studios International is the leading supplier of programming to the international television marketplace, licensing to more than 200 markets in more than 60 languages across multiple media platforms. The division distributes content from CBS Television Studios, CBS Television Distribution, SHOWTIME Networks, CBS News, CBS Films and a library of more than 70,000 hours of programming. The Studio participates in a number of international channel ventures and also exports a diverse lineup of formats for local production. CBS Studios International has 13 offices around the world, including its base in Los Angeles and EMEA headquarters in Amsterdam. CBS Studios International is a division of CBS Corporation.