BEIJING, Sept. 3, 2018 -- iQIYI Inc. (NASDAQ: IQ ) ("iQIYI" or the "Company"), an innovative market-leading online entertainment service in China, today announced that it has reached a strategic cooperation agreement with Air New Zealand, an award winning international airline that is New Zealand's flagship carrier.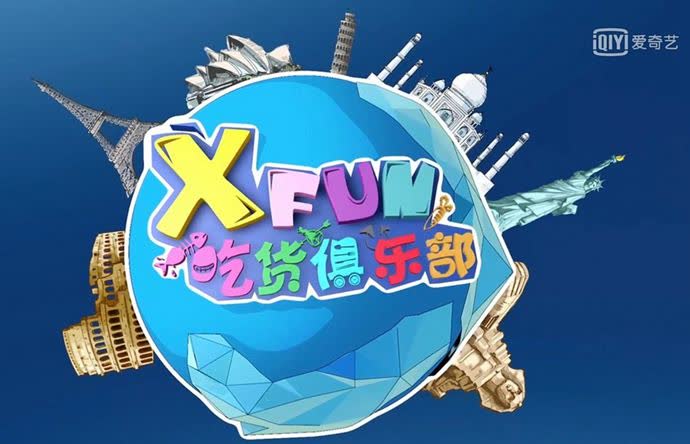 Under the agreement, Air New Zealand will offer passengers an array of premium iQIYI content available on its aircrafts' in-flight entertainment system. The partnership represents the first meaningful partnership between a major airline and an online video provider, and makes iQIYI Asia's first video platform to have its content featured on the in-flight entertainment system of a major airline. Travelers aboard Air New Zealand can choose from a curated selection of iQIYI premium content, including hit shows like Hot-Blood Dance Crew, Clash Bots, and XFun Foodie Club.
iQIYI's partnership with Air New Zealand launched on September 1, with iQIYI in-flight entertainment content available to passengers on that day's direct flight from Shanghai to Auckland. To promote the new initiative, the two companies held an "iQIYI-New Zealand Day," with passengers receiving an "XFun" foodie map (a tie in to popular food show XFun Foodie Club) and an iQIYI VIP membership card.
"We are delighted to be working with Air New Zealand in this first-ever partnership between a Chinese online video provider," said Geng Danhao, Senior Vice President of iQIYI. "As more and more Chinese travel abroad and experience new cultures, the stunning country of New Zealand is increasingly one of their top destinations. We are confident that the option to enjoy iQIYI's premium content on the flight over will make their trip even more enjoyable."
"It is an honor to enter this partnership with iQIYI, China's most exciting online video platform," said Air New Zealand's General Manager Customer Experience Anita Hawthorne . "At Air New Zealand we are always looking for ways to enhance our passengers' experience, and we believe the addition of iQIYI's premium content will make our flights even more comfortable and pleasant for Chinese travelers."
About iQIYI, Inc.
iQIYI, Inc. (NASDAQ: IQ) ("iQIYI" or the "Company") is an innovative market-leading online entertainment service in China. Its corporate DNA combines creative talent with technology, fostering an environment for continuous innovation and the production of blockbuster content. iQIYI's platform features highly popular original content, as well as a comprehensive library of other professionally-produced content, partner-generated content and user-generated content. The Company distinguishes itself in the online entertainment industry by its leading technology platform powered by advanced AI, big data analytics and other core proprietary technologies. iQIYI attracts a massive user base with tremendous user engagement, and has developed a diversified monetization model including membership services, online advertising services, content distribution, live broadcasting, online games, IP licensing, online literature and e-commerce etc. For more information on iQIYI, please visit http://ir.iqiyi.com.